Review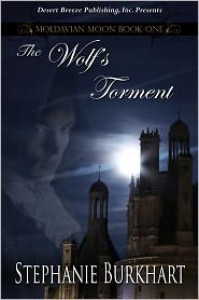 The Crown Prince of Moldavia, Mihai Sigmaringen, returns home after attending university in England. His best friend, Viktor Bacau, joins him as his personal valet.

The King arranged a marriage between Mihai and Lady Theresa von Kracken. Surprisingly, they dreamt about each other since childhood. Unknown to them, they both come from witch bloodlines.

Victor is bitten by a werewolf, not only does it affect his life but that of all the people he cares about.

I enjoyed all the characters, Mihai being one of my favorites. He has a lot to deal with being next in line for the thrown. I like that he doesn't act privileged and seems to care about those around him.

Theresa is strong and caring. I admired that she championed helping out the orphanage. I didn't like that her family kept her witch heritage from her. I think that causes her to make her poor decision at the end of the novel, but it makes for a good story.

I really liked Victor. He had a great outlook and morals. Having become invested in him, it was difficult seeing the werewolf changed him.

Stephanie Burkhart did an excellent job describing the 1865 Moldavia time period, creating an enjoyable reader experience. I could easily visualize what it was like to live in that time period.

The plot was interesting and thought out. I found it fascinating that the actions of one-person affect so many others throughout history, starting with a bad decision by Mihai's grandfather on his mother's side. Then it would start over with someone else's exploit.

I really enjoyed The Wolf's Torment. It had an eventful ending that left me wanting to know what will happen next in the series. The paranormal elements were very believable. The main and sub characters were all well done and convincing. It is a great story for those that appreciate historic fiction with paranormal elements.

Complimentary copy provided in exchange for an honest review.