Review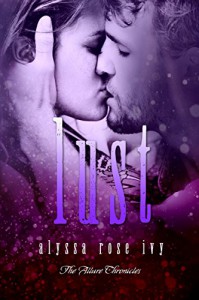 Daisy and Owen's story continues where book one left off, trying to prevent Daisy from losing her emotions by becoming an Allure.
Alyssa Rose Ivy created another exciting and imaginative story in Lust, book 2 of the
Allure Chronicles.
I really enjoyed Daisy's character. She truly loves Owen and wants to be with him. She does not want to lose her emotions, even though it would grant her immortality. She struggles with the change and is anxious to stay human.
I really like Owen. He is a worthy hero. He is well-liked by others and respected in the Pteron community. He loves Daisy and would do anything to be with her.
The plot is creative and well written. Alyssa Rose Ivy crafted a wonderful world that captivates the imagination. The story is believable and heartfelt. The story ends in a cliff hanger. I cannot wait to find out what happens next.
Complimentary copy provided by in exchange for an honest review.