Review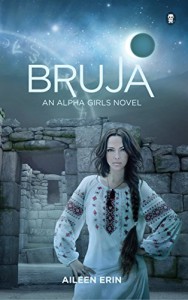 Bruja starts where Alpha Divided left off but is told from Tessa McCaide's cousin, Claudia De Santos' point of view. Claudia goes on a quest to Peru to seek a way to break the witches' bond to Luciana and remove a demonic curse cast upon her twin brother, Raphael.
I loved this story. I wasn't sure what to expect being told from Claudia's viewpoint. I really like Tessa, so my initial reaction was a bit hesitant. I'm so glad we got to know Claudia.
Claudia is a worthy heroine. Her parents abandoned her and Raphael to the coven at an early age. She never really had anyone but her brother to rely on. With his life in jeopardy, Claudia will do anything she can to save him. I like that she admits her feelings to herself, even the not so flattering ones like jealousy. Claudia is intelligent and brave. She is a good person.
I really like Lucas Reyes, Alpha of the Peruvian Pack. He is an interesting guide for Claudia. I enjoyed their conversations and chemistry. He is very protective and caring of Claudia. However, he is also good at giving Claudia her space.
Bruja had an excellent plot that kept me on the edge of my seat. It was full of unexpected surprises and a lot of action. I could not put this story down. I love this series. I cannot wait for the next book.
Complimentary copy provided by NetGalley in exchange for an honest review.